If you are heading abroad on vacation or taking a business trip outside of Mexico, you are going to be limited to what you can see and do online. You will find that some of the websites and streaming services you use are not available outside of the country. However, there is a way to get around the restrictions and this is by changing your IP address. So, how to get a Mexican IP address? This is the question we are going to answer here.
Along with this, we will explain how to use a Virtual Private Network to alter your IP address, along with showing you the steps required and recommend three of the best providers.
Use a VPN to change your IP
If you are wondering what a VPN is you can find out more information right here.
You might be wondering why you need to change the IP of your device. Well, all countries have a specific range of IP addresses and each device has a unique one.
When you connect to the internet, your ISP or the website you visit sees your address and knows the country in which you are located. This is how restrictions and blocks are placed.
By using a Virtual Private Network, you can modify your IP by masking the one from the country in which you are located and take on one from Mexico.
This makes it look as though that is where you are located.
Steps to get a Mexican IP address from ANYWHERE in the World
So, if you are wondering how to get a Mexican IP address easily you can follow the stzzzzeps outlined below.
1. Choose your plan and sign up
First, decide on which provider you are going to choose to take out a subscription with and sign up for a plan.
ExpressVPN is a very good solution in Mexico, as it is the leading provider offering numerous features and benefits.
The provider offers various payment plans with the biggest savings of 49% being with the plan for one year, which comes with three months free.
2. Download apps onto your devices
Once you have chosen your plan and signed up, go to the download page and choose apps to install on your devices. You can install several apps on devices such as Windows, Mac, Android, iOS and many more.
When you have installed the app, launch it and sign in using the credentials made when signing up.
3. Choose a server in Mexico and connect
ExpressVPN offers servers in Mexico that use the OpenVPN protocol, along with a choice of others.
Launch the dashboard using the icon left from the installation, choose a server and make a connection to that server.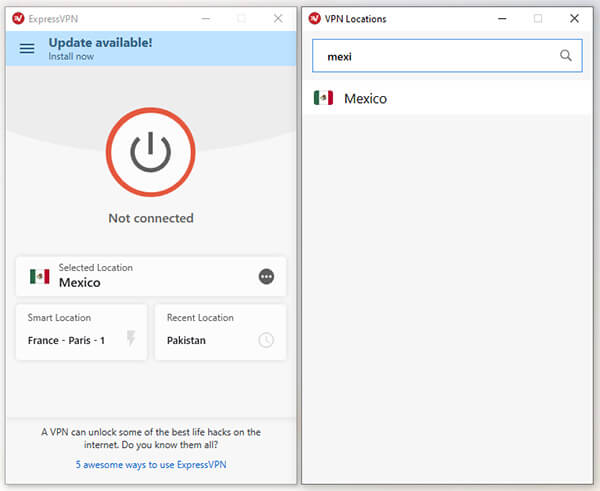 Your IP address is now masked and you take on one from Mexico so it appears to anyone looking that you are in that country.

What will be the benefits of getting a Mexican IP address?
There are numerous reasons why you might want to change your IP and take one on from Mexico.
Stream your favourite TV channels
If you venture outside of the country, you will find you cannot stream your favourite TV shows.
For instance, you might want to stream Canal Once, Televisa Vallevision, Gala TV or another streaming service.
You might also want to access your watch list in Netflix and continue watching your favourite series and movies. While you might be able to stream Netflix in the country you are visiting, it will be the local version. With a Virtual Private Network, you can access your own version.
If you are outside of the country, you will find you are restricted from streaming due to your IP address. In this case, you can use a Virtual Private Network to modify it and get one from Mexico.
Access restricted websites
Some countries you might visit have high censorship rules, for instance, China and the UAE.
By using a VPN and getting a Mexican IP address, you can fool the websites and ISPs into thinking you are still within that country.
Along with this, you are behind a virtual encrypted tunnel. This means anyone looking will have no idea what websites you want to visit and if they do not know, they cannot block you.
Security and anonymity online
When behind the encrypted tunnel and being able to take on an IP address from your own country you have security and anonymity.
Security is essential when using hotspots abroad, along with at home. With the encrypted tunnel masking your personal data, no one can read your user names, passwords, bank details or any other information.
You also remain anonymous and no one can find your true location.
Top 3 best VPN to get a Mexican IP address
There are many providers out there but we highly recommend three, ExpressVPN, NordVPN and CyberGhost.
All three providers offer military-grade encryption with a choice of protocols. This includes OpenVPN, the most secure available. DNS leak protection and Kill Switch are additional security features. The latter stops the internet connection, in the event the server connection drops.
ExpressVPN: the leading provider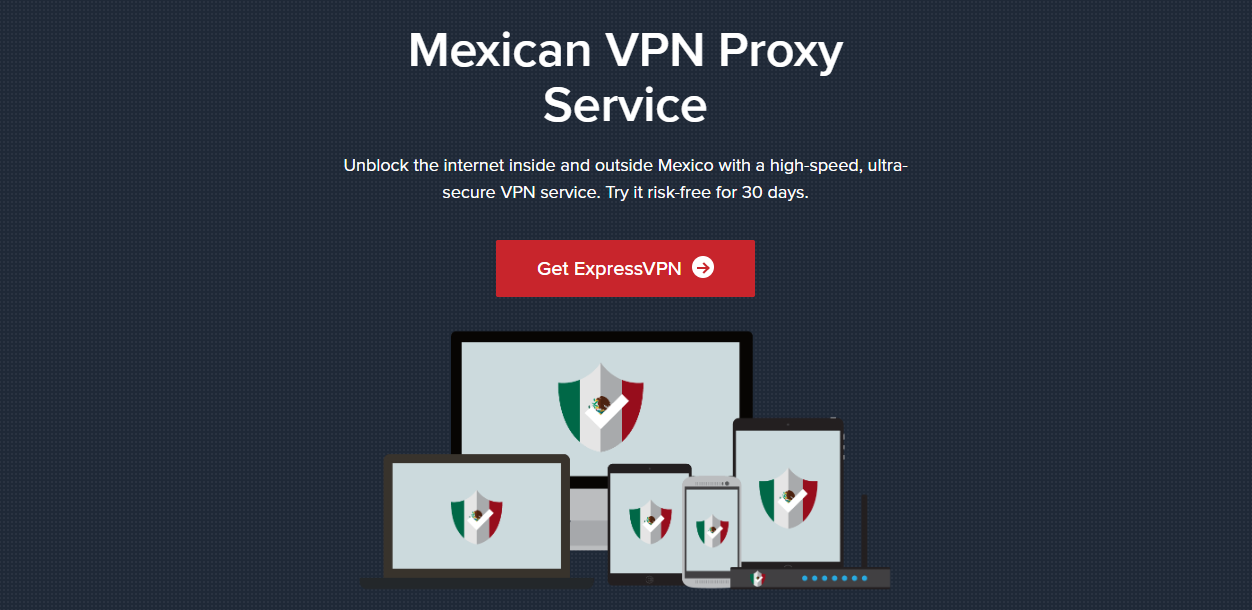 The providers offer a huge range of servers, with each having thousands around the world, along with offering servers in Mexico.
ExpressVPN is the leading provider for unblocking Netflix. It also unblocks a wide range of other streaming services, plus, it has no issues in high censorship countries, working in China and the UAE.
It is also the perfect choice for ensuring you remain anonymous and secure online thanks to its outstanding security measures.
Unblock Netflix Mexico with ExpressVPN >
NordVPN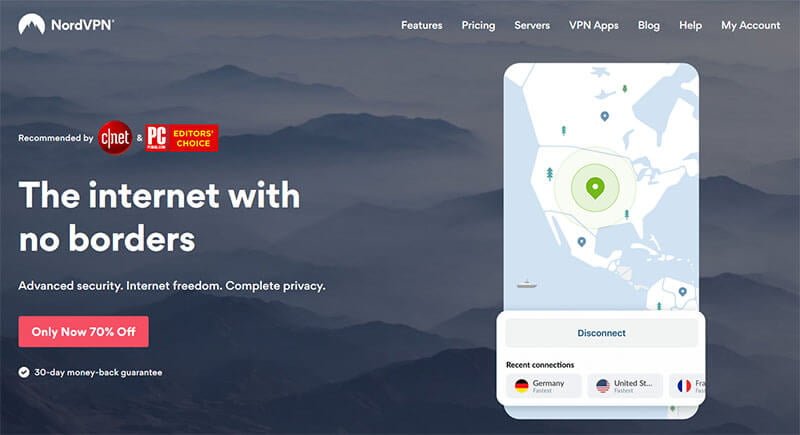 NordVPN is a good choice for security as it offers Double VPN. This allows you to connect to first one server then another for double the security.
The provider also offers Smart Play, allowing you to connect to streaming services with ease at the click of a button.
Get a Mexican IP with the help of NordVPN
CyberGhost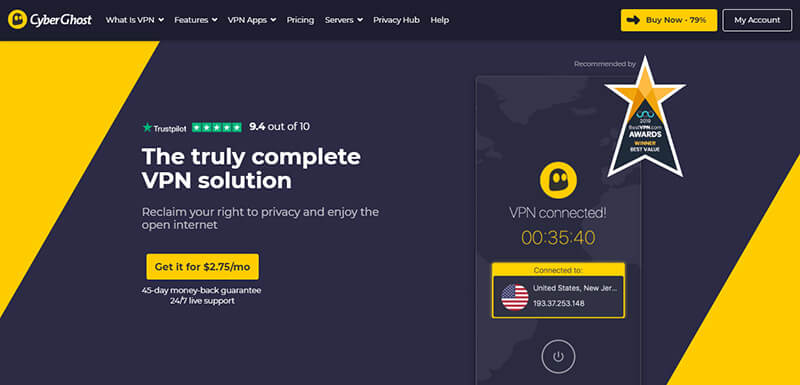 The provider offers a huge range of servers that can overcome geo-restrictions and censorship with ease. Even in high censorship countries.
It is able to stream Netflix from a range of countries. Plus,  local streaming services from your home country and much more.
So, now you know how to get a Mexican IP address, you can change it using any of the three providers from above.