You might have relocated to Germany and be missing streaming British TV channels or you might be visiting on vacation (or for work) and want to access your favourite content. However, you cannot access such as BBC iPlayer, ITV Hub or All 4 when outside of the United Kingdom due to copyright laws. Thankfully, there is a way to get around the geo-restrictions and this is by using a VPN to unblock and watch British TV in Germany.
We are going to show you how to install and setup your VPN so that you can get access to a wide variety of British television channels abroad. Once you have learned how to do this you can stream from any website and streaming platforms.
How a VPN works to watch British TV in Germany?
With a Virtual Private Network installed on your device, you can easily stream from BBC iPlayer, ITV Hub and many more streaming services from the United Kingdom in just a few steps.
When you connect to the service through your device, it recognises the country you are located in through your IP address. This is because all countries have a set range of IP addresses.
If yours is in Germany, access to watch UK TV is restricted and you just see a notice telling you that you cannot view British TV channels in your region/country.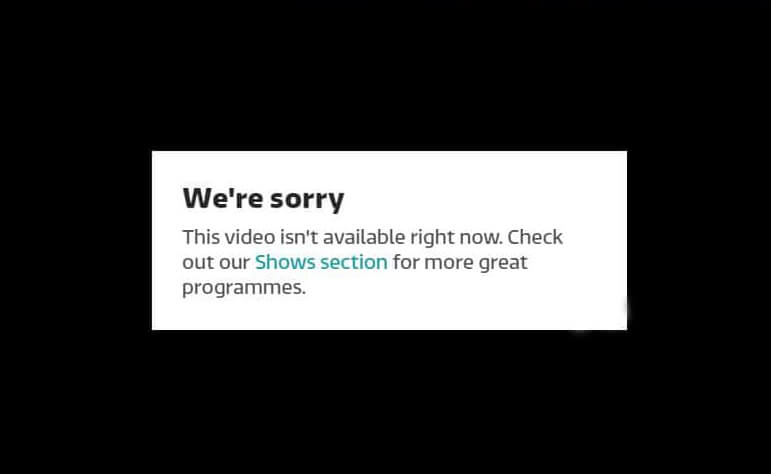 To be able to get around this you have to mask the IP address and connect to a server from the United Kingdom. This has the website thinking you are still located in that country so the block does not apply to you.
Of course, when you are connected to the server of a VPN you are also behind an encrypted virtual tunnel. This makes any information you send over the internet unreadable to anyone looking, including ISPs and streaming services.
Trick to unblock and watch British TV in Germany
Now that you know how a VPN can help you to access free (but also paid ones) British TV channels while abroad, we are going to guide you through the process.
1. Choose a provider
Before you can do anything, you first have to choose a provider. For unblocking British television abroad, we highly recommend premium provider ExpressVPN.

There are many reasons why this is our number one choice. First, it offers a choice of servers in the UK and all servers are blazing-fast. This makes it perfect for when you want to access and stream your favourite channels.
Watch British TV abroad with ExpressVPN >
Second, the provider offers military-grade 256-bit encryption to stop streaming websites, ISPs and hackers from gaining access to your personal information and what you do online.
Alternatively, NordVPN and CyberGhost are also worthy of consideration for unblocking and watching some Channels.
2. Decide which plan to sign up for
Once you have chosen a provider, you then have to decide which plan to sign up for as there are different levels of commitment.
For instance, if you choose ExpressVPN it offers a yearly-plan, which is paid up front. As you are committing to the provider for the year, you save 49% and get three free months.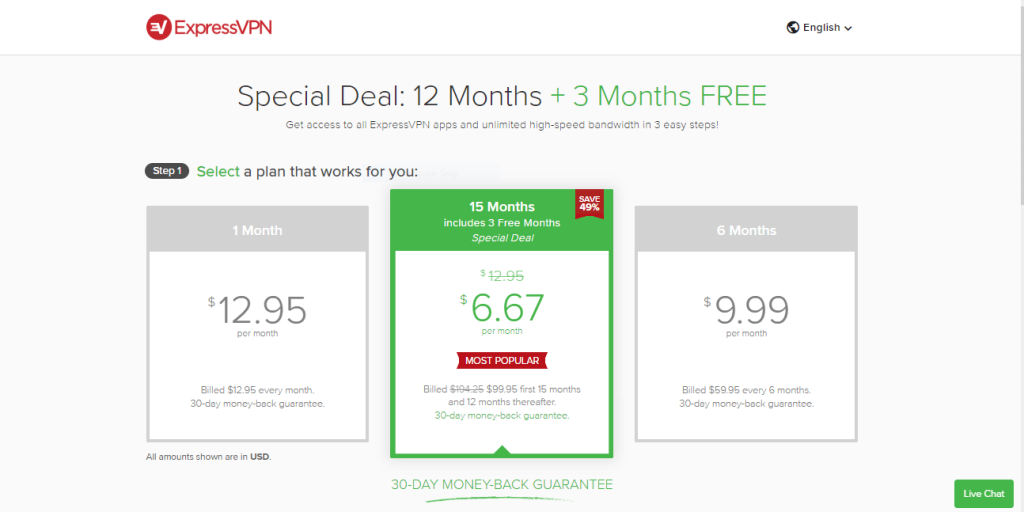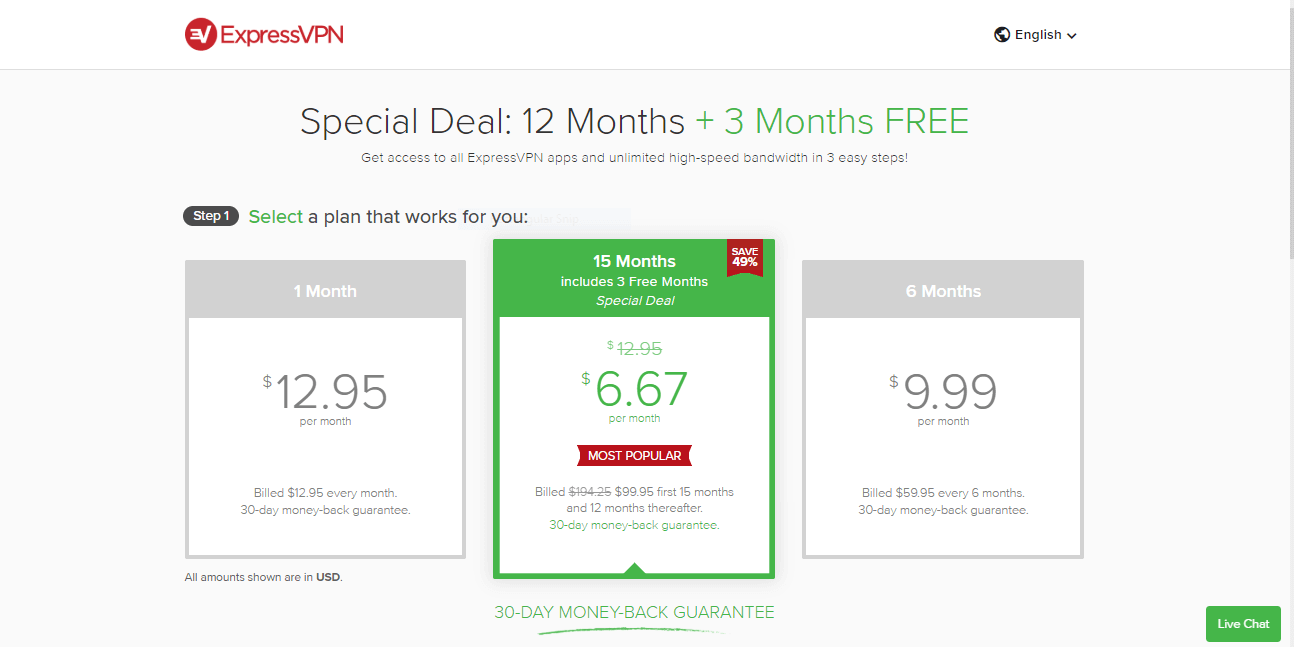 Alternatively, you might pay monthly for a plan or choose to commit for 6-months.
3. Install the VPN onto your device
Once you have chosen the provider and signed up, you have to choose the app to install onto your device.
The app is how you swap your own IP address for one in the United Kingdom to fool the service into believing you are located in that country.
Apps are available for a range of devices. These include Windows PC, MacOS, and Android and iOS. You can also install the extension on Firefox or Chrome.
Compatible routers are also covered. This means any device that connects to the internet through the router can be protected with the VPN.
4. Launch the app and choose a server
Finally, you can launch the app and choose a server from the United Kingdom.
To do this, search from the dashboard or click the three dots to the right of the server name as seen in the app from ExpressVPN below.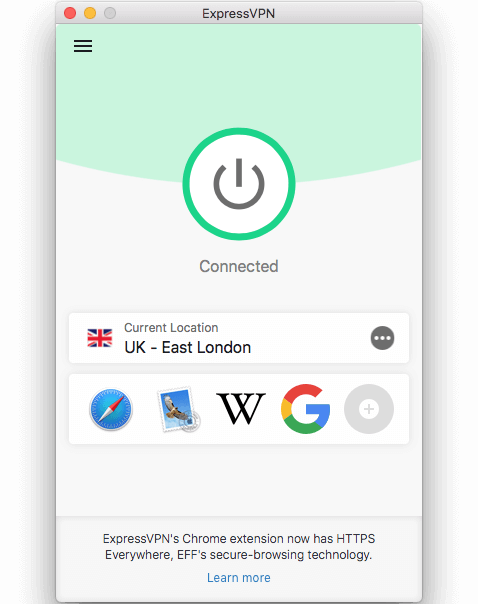 Once you have a server click on the connect button to mask your IP and take one on from the United Kingdom.
Get a UK IP address from ExpressVPN >
You can now open up your preferred website. This might be such as ITV Hub, BBC iPlayer or any other British TV channels, and go ahead and stream your favourite shows if you're currently in Germany.
More benefits to using a VPN
There are many more benefits to using a VPN other than being a trick to unblock and watch British television from Germany.
Security online
A Virtual Private Network can help to keep you secure and safe online when you are browsing the internet whether abroad or at home.
It comes in extremely useful for protecting your privacy when using public WiFi hotspots abroad. This is thanks to it masking your IP and putting you behind a virtual tunnel.
Anonymity when browsing the internet
You can remain anonymous online while you browse the internet, view websites or use social media.
No one can find your true location or find out what you are doing online.
Unblock any website
You can unblock any website you want using a VPN. For instance, you could unblock any censored porn websites abroad, stream UK Netflix and much more.
Torrent in safety
If you like to use P2P file sharing you can torrent in safety with a Virtual Private Network. Thanks to the encrypted tunnel, the ISP will have no idea what you are downloading.
Save money on hotels and flights
Finally, you can even save money online when you are comparing flights and hotels. Just choose a server located in a region with a lower cost of living and compare.
To summarise
You now have all you need to unblock and watch British TV in Germany. Whether you want to watch UK TV abroad using BBC iPlayer, ITV Hub or any other streaming website, you can.
Just pay for a plan, download the VPN app, connect to a server in the United Kingdom and visit your choice of website/channel.