If you are a fan of soaps in the UK such as Coronation Street or EastEnders and you are visiting the UAE, you are going to miss the latest gripping episodes. This is because you cannot stream from ITV Hub, BBC iPlayer, 5OD or All 4 outside of the United Kingdom. The same applies if you want to access live sports, comedies or anything else from the country. However, there is a trick to unblock and watch British TV in the UAE and it has been tested in 2021.
The trick to unblocking UK TV abroad is to use a Virtual Private Network, aka VPN. Not only is a VPN used to overcome geo-restrictions it can be used to beat censorship as the United Arab Emirates is not very free when it comes to Internet. Many websites are restricted, such as pornography and gambling sites.
How a VPN unblocks UK TV while in the United Arab Emirates?
With a VPN installed, you can unblock free TV channels so that you can stream from such as BBC iPlayer or ITV Hub and we are going to explain how this works.
Geo-restrictions are placed due to copyright issues with programs shown on streaming sites only being licensed for showing within the United Kingdom.
Get a British IP address with ExpressVPN >
Streaming websites and TV Channels block access online if you are outside of the UK due to the IP address your device uses to connect to the internet. As all countries have a specific range of addresses it is easy for the site to find out you are outside of the United Kingdom.
A VPN is able to mask your IP address and provide you with one from the United Kingdom. This makes the streaming website think that you are located in that country so you avoid the geo-restrictions abroad.
The trick to watch British TV from UAE
We are going to provide you with the information needed to gain access to free TV from the UK while in the United Arab Emirates.
Step number one – Find a provider and a plan
The first step is to find a provider. The three VPNs that we highly recommend are ExpressVPN, NordVPN and CyberGhost.
You can save 49% on a yearly-plan with ExpressVPN and obtain three months free, which means you get a 15-month plan. It also offers a pay monthly or six-month plan.
Therefore, choose the plan, with the best savings being on the yearly-plan, and sign up.
Step number two – Choose and download apps
The next step is to head to the download page of the provider to choose apps for the devices you are planning to use to watch UK TV channels while in the UAE.
For instance, apps are available for computers and laptops running Windows OS and macOS, along with smartphones and tablets running on Android and iOS.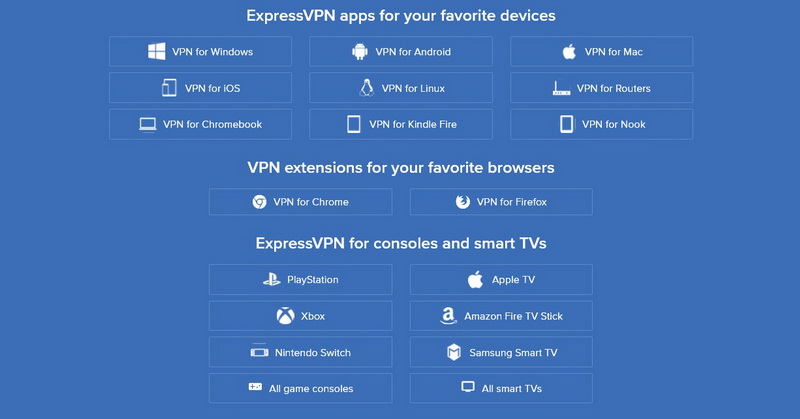 These are just the basic devices, with providers covering a wide range of others, even routers, gaming consoles and Smart TVs.
So, go ahead and download then install the apps that you need.
Step number three – Launch the app
When you have the app installed on your device, you can then go ahead and launch it by finding the icon and clicking on it.
Once the dashboard opens up you can sign in and choose a server.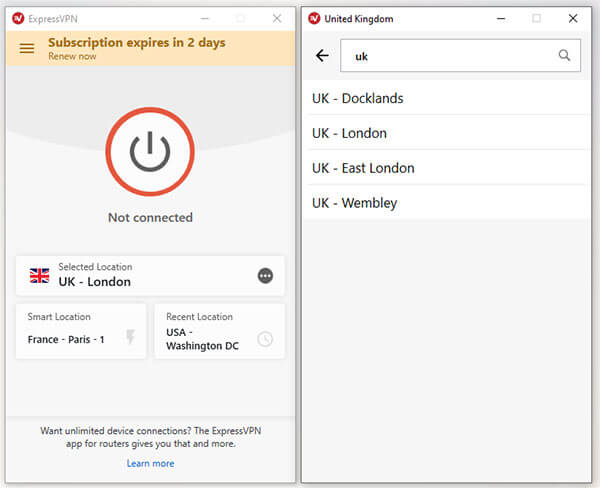 It is important to choose a server located in the United Kingdom, as you want to fool the streaming service (BBC iPlayer, ITV Hub…) into thinking that is where you are located.
With the name of the server highlighted in the box click on the connect button to make a connection.
Step number four – Open up BBC iPlayer, ITV Hub or other website
With your own IP address masked, there is nothing stopping you from opening up your web browser and visiting the streaming website of your choice.
You should now be able to sign in to your account while in the United Arab Emirates and stream your favorite TV shows live.
4 Advantages of using a VPN
There are many advantages to using a VPN along with it being the trick to unblock and watch British TV in UAE. We are not going to show you all the advantages of a VPN but you can find some of the most popular ones below.
1. Overcome censorship
The United Arab Emirates is among the strictest in regards to the websites you can visit.
Using a Virtual Private Network, you can beat censorship and access blocked websites abroad thanks to being behind an encrypted tunnel. Once behind the tunnel, the ISP cannot see which site you want to visit so a block cannot be put into place.
2. Browse the internet securely
You can browse the internet securely thanks to the military-grade encryption offered by providers.
No one can see what you do online and you mask your IP address so no one can find out your true location.
3. Torrent without the ISP finding out
You can torrent and share files online without your ISP finding out. Torrenting is illegal if you download files and content that is copyrighted.
The provider knows what you are downloading if you do not have a VPN in place to encrypt the information you send and receive online.
4. Remain anonymous
You can remain completely anonymous online when behind an encrypted tunnel and with your own IP address masked.
This means you can use social media, online chat rooms and forums while speaking your mind without worrying about anyone finding out your true location.
To summarise
So, you now have all the information needed to unblock and watch British TV in the United Arab Emirats along with other countries, and enjoy many more benefits.
Unblock British TV in the UAE with ExpressVPN >
All you to do is choose your provider, download an app and connect to a server from the United Kingdom to beat restrictions.