Much like North Korea, Russia, and China, the United Arab Emirates are highlighted by restrictive regulations when it comes to internet access. Thus, you are looking at a number of geo-blockades that will limit the browsing experience that you can have. In this particular case, we are talking about censored VoIP services. Thus, if you are currently in the UAE, you will find that you can't use WhatsApp, Skype, or FaceTime in order to make some calls.

This is quite restrictive, but it doesn't come without a solution. Much like with any other geo-blockade, a Virtual Private Network can go a long way to help.
Read on to find out how it works, as well as what providers we consider to be most effective in order to unblock and use WhatsApp calls, Skype and Facetime in the UAE.
Why can't I access WhatsApp, Skype, or FaceTime in the UAE?
The United Arab Emirates are packing a number of censoring regulations. In fact, the popular social and communication networks WhatsApp, Skype, and Facetime aren't available.
This is quite unfortunate, as using these allow you to make free international calls and enjoy encrypted messaging. Since this doesn't suit the UAE government, its citizens and residents aren't able to reap these benefits.
Luckily, VPNs aren't blocked in the UAE, which is why this is the best possible method of bypassing the geo-restrictions imposed to all VoIP services.
Use a VPN in order to unblock VoIP apps
A Virtual Private Network is regulated differently across the globe. While directly controlled by the government in China, it is legal in most countries and not tracked directly by the authorities.
When it comes to the UAE, you will be able to install and use one, as long as it is reliable and offers stealth mode. You will want to look for a service that can both access US Netflix (for example), as well as different censored sites and the aforementioned VoIP services.
Your best bet is to invest in a Virtual Private Network with a number of servers set in the United States or any other countries where Skype, WhatsApp and FaceTime calls are not blocked.
How does it work, though? A VPN tunnels your IP address and connection from the United Arab Emirates to the location set by yourself (by connecting to a specific server).
Thus, the relevant algorithm is tricked, which is the main reason why you are able to unblock WhatsApp, Skype, and FaceTime calls.
Tutorial on how to use a VPN
It is now time for us to explain to you how to proceed in order to unblock all of the main VoIP services:
Sign up for and download your chosen VPN
Open the app on your device
Search for the servers list and choose one located in a country where Skype, WhatsApp calls aren't blocked (Europe is a great choice)
Click connect and sign in to your Voice over IP service. You will now be able to do some calls and video-calls with your friends, even if you're in the UAE!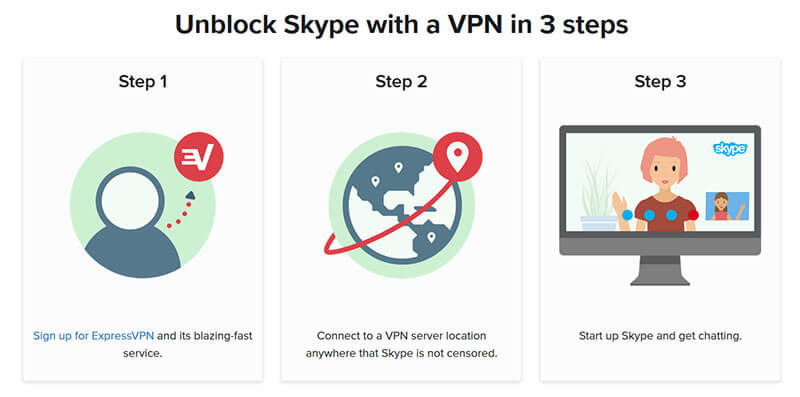 It's pretty simple, isn't it? 😉
VPNs to Unblock WhatsApp, Skype, and FaceTime in the UAE
As we have mentioned above, you will be better off looking for a VPN that offers a sizable server park with many servers set in Europe/the US.
Keep in mind that a Virtual Private Network should be highlighted by explicit tunneling and encryption. It should also offer leak protection, a no-log policy, and a fast and reliable bandwidth. You can find our 3 favorite VPNs for the United Arab Emirates just here below.
ExpressVPN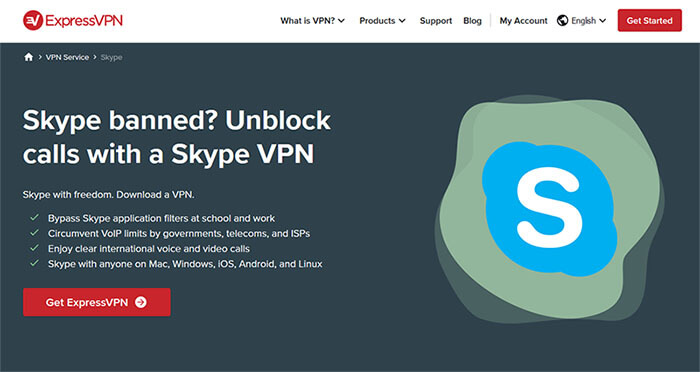 ExpressVPN provides a service that is hard to compete with when it comes to unblocking service/content in restrictive countries. Not only is it effective in China and Russia, but it also works perfectly for the UAE.
Apart from the no-log policy, as well as its large and reliable server park, its main highlight is incredible speed. This goes a long way when it comes to using WhatsApp, Skype, and FaceTime calls from a US server, as you won't have any connection timeouts.
It offers 256-bit AES encryption and tunneling protocols, including OpenVPN, IPSec, and L2TP. Yes, this all comes at a higher price, but given the value that you are getting, it is worth it.
CyberGhost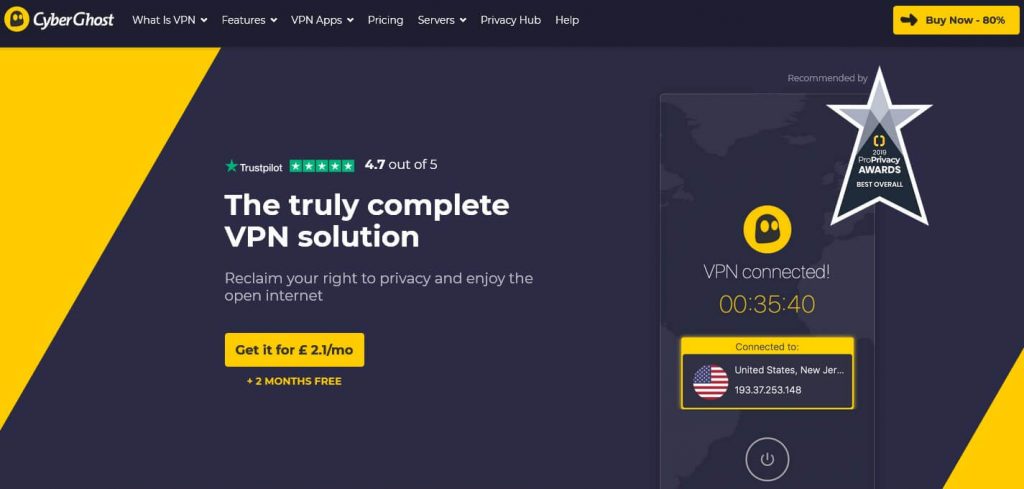 Probably one of the most popular VPNs for unblocking content in the UAE (along with ExpressVPN, which we will discuss below) is CyberGhost. This is due to its huge server park, which offers 6,000 servers, as well as its excellent security protocols.
When it comes to accessing censored sites and media, CyberGhost does a great job (except in China). It uses an array of tunneling protocols and features a stealth mode. Also, while not as fast as ExpressVPN, it is still highlighted by amazing connectivity.
We love that you will be able to consult CyberGhost's customer support team for any issue. You will receive a response within minutes due to their effective 24/7 live chat feature. Also, you are looking at great device compatibility and overall usability.
The best thing about CyberGhost is that it is incredibly affordable and is priced as low as $2.99 a month for a three-year plan! Get this great price now by clicking below.
NordVPN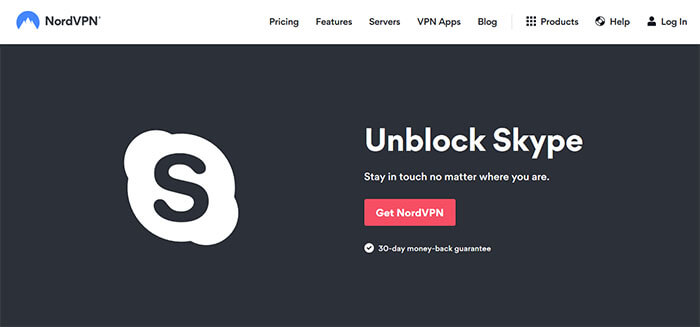 When it comes to bypassing the restrictions in the UAE, NordVPN is one of the most effective providers. Based in Panama, you will not have to worry about unfriendly data retention laws or 5/9/14-Eyes jurisdictions.
It is important to know that this VPN offers a massive base of over 5,500 servers, and many that are in the US or Europe have a 100% uptime. This will increase your chances of effectively unblocking VoIP services, including WhatsApp, FaceTime, and Skype from the UAE.
You will be able to make international calls for free, making it totally worth the price of $3.49 per month for a three-year subscription. NordVPN is reliable, safe, secure, and comes with a user-friendly interface.
These are all the reasons why you shouldn't hesitate when subscribing to this service if you are in the United Arab Emirates! You can also read our guide about how to stay anonymous online for further information. If you want to sign up to this great service, click the button here:
Wrap Up
It is a fact that not being able to call using WhatsApp, Skype, and FaceTime is quite a costly restriction. Luckily, by installing a reliable Virtual Private Network, this is something that you can easily bypass from the UAE.
While there are plenty of unworthy options on the market, ExpressVPN, CyberGhost, and NordVPN are a few that you can trust. With these providers, you are sure to enjoy stress-free, anonymous browsing and good quality calls!