In the case that you are traveling to Italy, living or working there, watching your favorite US TV shows will be impossible because of geo-restrictions. This can be very irritating, especially if you do not speak Italian or do not like Italian television channels. In the following article, we will go over how to unblock all the major providers of entertainment based in the United States of America… for free! It's easier than you think! Keep reading for more!
Why Can't You Watch US TV in Italy?
Most of the major entertainment companies, such as Netflix, Hulu, or HBO, will not allow you free access to their services because they are locked geographically. This geo-block is in place because of the way these companies chose to handle their licensing agreements.
When you try to access Netflix from Italy, the provider will read your IP address and recognize that you are not in the United States of America.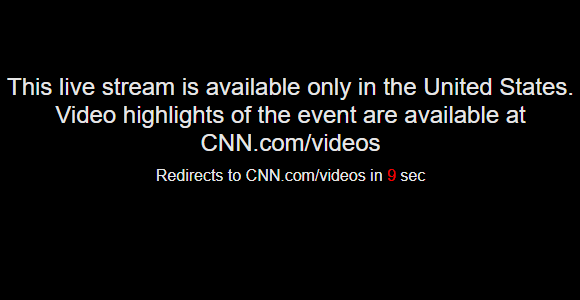 After your IP address has been confirmed to be from a different country, such as Italy, your access will instantly be blocked, and you won't be able to watch your favorite US TV channels.
Solution: Use a VPN to bypass restrictions
There are many ways to bypass the geographical restrictions set in places by these entertainment companies. But Virtual Private Networks, or VPNs, are the most private and reliable method to unblock and offer free access to US Television.
VPNs will simply change your IP address, making it look like you are trying to access services like Netflix from within the border of the United States of America. Additionally, a VPN could also help you get discounts on airline tickets which is a big plus!
Using such service will not carry any legal ramifications, such as other ways that allow you to lift the geographical restrictions you are facing.
How To Use a VPN to Unlock US TV Channels?
Believe it or not, using a VPN is actually very easy. Here is how you can use it to watch American TV when you are in Italy (or somewhere else):
Sign up to one of the the VPNs we recommend below
Download the app and sign into the service
Connect to one of the servers offered in the app's server list (one that is located in the US of course 😉 )
Visit the US TV streaming site of your choice, sign up or sign in, and enjoy!
Best VPNs to Watch US Television in Italy
Because of how popular VPNs have become over the past years, there are many currently on the market. We recommend avoiding using free VPNs, as they will not be as reliable or keep your data private, as some of the paid Virtual Private Networks.
In this article, we chose the 3 best VPNs on the market. All of them have pluses and minuses, but it's up to you to decide what you consider to be the best VPN for your needs.
Regardless of your final decision, ExpressVPN, NordVPN, and CyberGhost are all great VPNs that will bypass the restriction and allow you to watch your US TV shows in no time.
ExpressVPN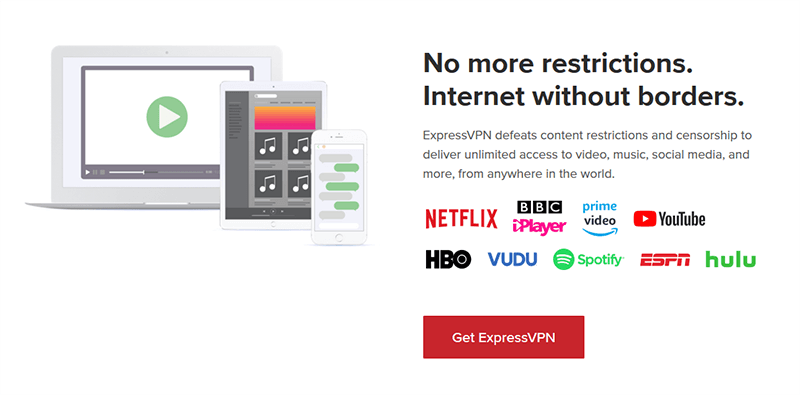 At the top of our list is ExpressVPN, with more than 3,000 servers. We have placed it here because of the high speeds this VPN provides. With other Virtual Private Networks, you will face loading times when trying to stream in higher resolutions.
Using ExpressVPN in Italy, you can watch all of your US TV shows in HD without the need to face loading screens. The high speeds offered by this VPN are the main reason it costs more than the other two on this list.
With a higher price come some neat extra features such as connecting 5 devices using just one ExpressVPN account.
This VPN is also highly recommended by gamers. But according to our tests, it is really fast, and it will not cause lag. This will allow you to play games without the frustration of delay times.
As far as privacy goes, ExpressVPN offers a strict no-logging policy and a 256-bit encrypted security system. These features are great at protecting all of your data as you enjoy your shows.
Get more infos about ExpressVPN >
NordVPN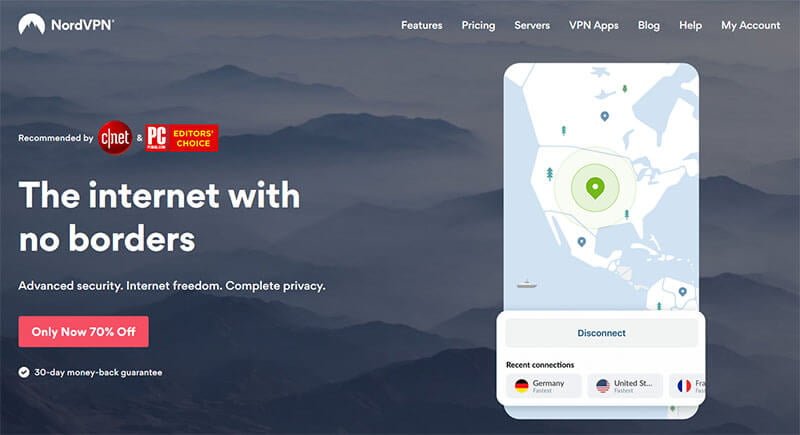 NordVPN comes at a lower price point, but it also has lower speeds compared to ExpressVPN. Where this VPN excels is in its continuous updates allowing you to bypass the efforts of some entertainment companies to restrict free access.
Entertainment companies such as Netflix, Amazon, and HBO are continually waging war with VPN providers, in an attempt to detect when you are using one. This is where NordVPN comes in with many technologies to bypass and unlock their geo-restrictions. They have more than 5,500 servers that facilitate access to your favorite American content while you are in Italy.
Among long term users of NordVPN, it is widely believed that this service is the most reliable on the market. It will offer a stable platform for uninterrupted viewing pleasure.
NordVPN is also fantastic at protecting your data. Using it means all of your data will be safe, thanks to the excellent technologies offered by this service.
Benefit from a 70% discount at NordVPN.com >
CyberGhost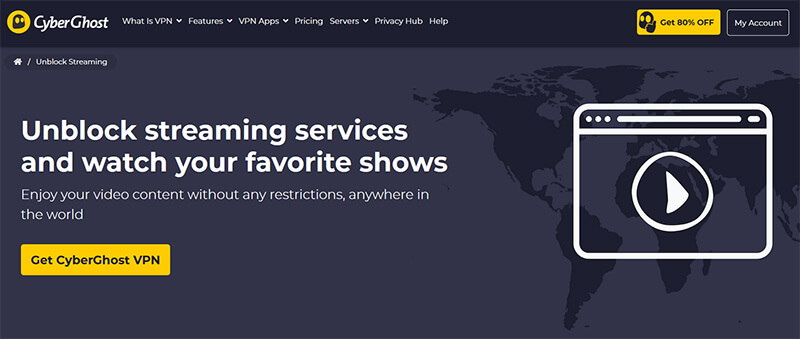 We have to include CyberGhost on this list because of two major reasons. First, it is the most affordable VPN on our list, thus ideal if you are on a budget in Italy. This low price point comes with a lot of features. It offers similar technologies to NordVPN and ExpressVPN and a few unique ones.
One of these unique technologies is the Pre-Protection feature that adds a little more security for your data compared to the other two VPNs on our list. The second reason why we choose CyberGhost is a large number of servers it offers (and many specialized ones).
Offering over 7,000 servers means that if the first connection does not work, you will have many other options to pick from. Plus, if you want to check out this VPN before signing up for a year or three, you can use their money-back guarantee.
Enhance your streaming abilities with CyberGhost >
Wrap Up
If the price of the VPN is not the determining factor in your pick, we highly recommend ExpressVPN to watch American TV channels while you are in Italy. When viewing any show, the last thing you want is to wait for the stream to load.
The fast bandwidth offered by ExpressVPN eliminates waiting times and lets you enjoy your US TV unrestricted. NordVPN will offer a guaranteed solution, especially for the streaming providers that continuously try to restrict VPNs.
And finally, if you are on a budget, CyberGhost has you covered more than the others It may not be as fast as ExpressVPN or as stable as NordVPN, but it offers the largest number of servers. The privacy features on this VPN are comparable to the other two, and in many regards, outdo them.