If you go to Russia, you should know that their television is much different than what is common for the US and most of Europe. That in no way means that it is boring to watch, but rather that it is simply not something you are used to. This is the main reason why, as a US citizen/resident, you will be eager to unblock American Television while visiting this beautiful and enormous country. However, as soon as you try to access any of the popular channels or platforms, you will find that these are restricted.
Still, you shouldn't be too worried, as there is an effective solution. In order to help you, we have prepared an explanation of why you are encountering this issue, as well as how to watch US TV when you are in Russia.
Why Can't I Watch US TV in Russia?
The answer to this question is quite simple – what you are encountering is called geo-restrictions. These are a consequence of a variety of factors, including economical and political ones.
If you aren't able to stream your favorite US content from Russia, it is probably because of the licensing that was set by the cable operator or channel provider. At the end of the day, everything revolves around profit. Russia is a very censored country where Telegram is blocked and access to content is limited.
You shouldn't be surprised, though. Russia has restrictive regulations when it comes to certain entertainment platforms and social media. Also, American TV channels don't offer free streaming for users outside of the country.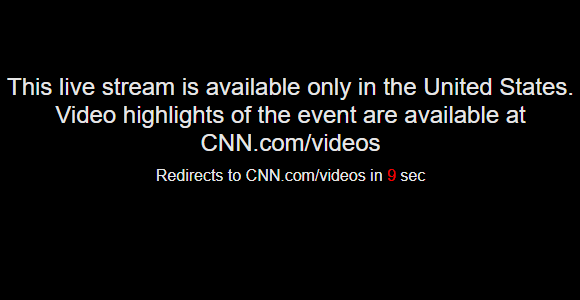 Also, you should know that some countries, including Russia, China, and the UAE, are quite specific when it comes to what internet content is allowed. This is another reason why your internet experience while in this country may seem restrictive.
We understand that many of you find this frustrating, and so do we. Luckily, a Virtual Private Network stands as an effective solution that is there to save the day!
Solution – Use a VPN to Unlock American TV Channels
The fact that you aren't able to access American TV channels can go as far as messing up your whole traveling experience in Russia. Frankly, you shouldn't let it affect you this much.
However, if you simply don't want to risk missing out on your favorite show, then a VPN can be of great help.
The best way to explain how it works is by imagining a tunnel. On one side, it is you and your current IP address set in Russia. While on the other is the alternative location that should, in this scenario, be in the United States.
Geo-blockades are closely related to your current IP address. What a Virtual Private Network does is hide your true IP address and transfers the connection to the alternate one.  Much like a proxy server, it tricks a restrictive algorithm into thinking you are inside the relevant country.
Apart from this, your private communication gets encrypted. This, in terms, increases the security and privacy that you will experience while browsing, streaming, gaming, and torrenting.
How To Use a VPN To Bypass Restrictions
Now that you know how a VPN works, here is how to use it to watch US Television Live from Russia:
Sign up and download your chosen VPN. For its speed, we recommend ExpressVPN.
Sign in using your credentials
Open the servers list and choose one in the US
Click connect and watch your favorite US TV shows on ABC, CNN, ESPN and more!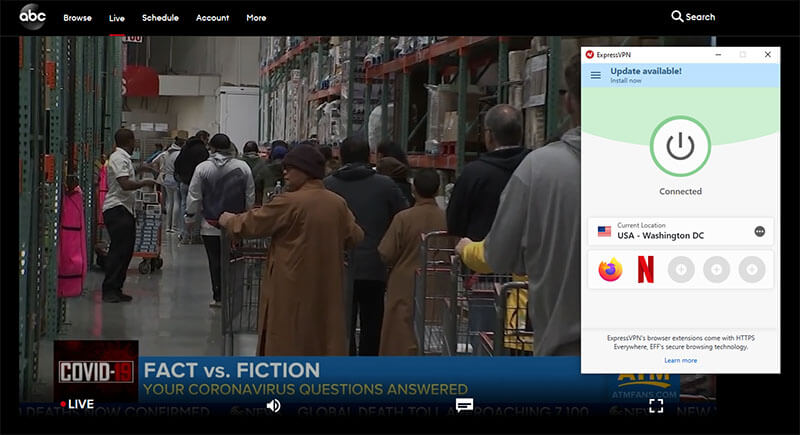 Best VPNs to Watch US TV in Russia
As we have mentioned above, a Virtual Private Network is a choice that you won't regret as it is more secure and reliable than a proxy. Still, you should keep in mind that not every operator is able to unblock US Television that easily.
That is why we have done our research and found a few that you can completely trust.
1. ExpressVPN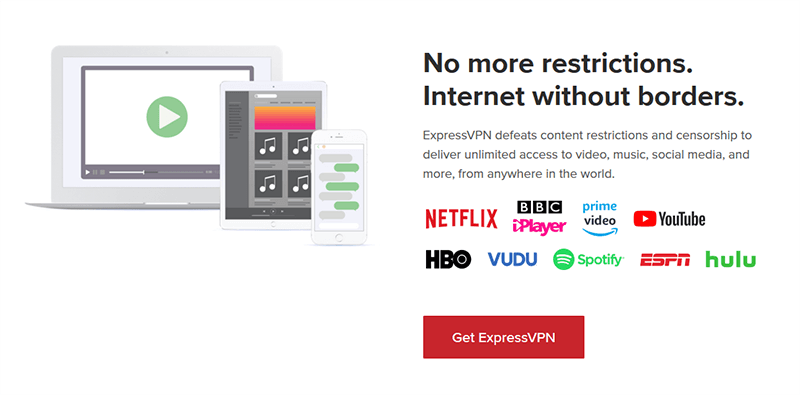 ExpressVPN is considered to be a premium VPN. This is the main reason why it comes at a higher price than the aforementioned two. However, given its sizable park of 3,000 servers, its strict no-log policy, and its industry-standard security, you can't argue against the price.
Another thing ExpressVPN is well-known for has to be its server speeds. While it is quite common for US servers to be laggy when connecting from Russia, this is not something you will find using this VPN. You will see that some VPNs will work better than others when it comes to streaming. And ExpressVPN is one of the best for use in Russia.
In fact, the highest speed drop, in this case, is going to be set between 15-50%, depending of your position and the server you connect to. This shouldn't affect streaming as long as your internet connection was stable at the beginning. Overall, ExpressVPN is a great choice for those of you looking to get a stress-free experience!
2. NordVPN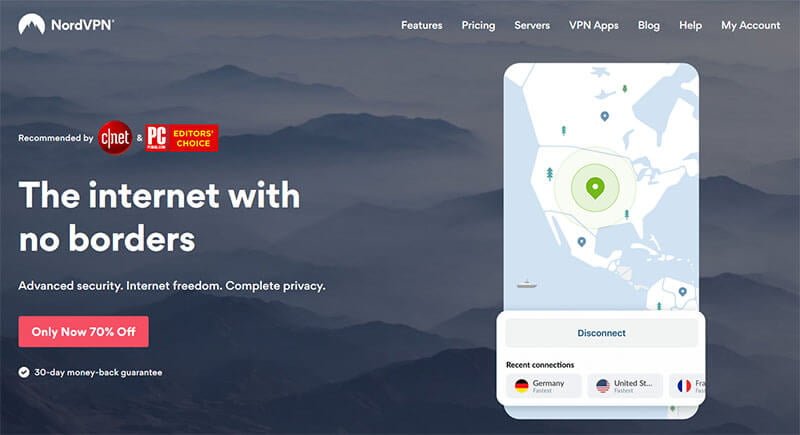 Anyone who has ever used a VPN knows of NordVPN. It has its headquarters set in Panama, which is one of its major advantages, given its privacy-friendly jurisdiction.
The main reason why we consider it to be a great choice when unblocking American content in Russia is that this provider offers more than 5,500 servers. It also offers a fair share of locations set in the United States.
Thus, you shouldn't have any worries about whether you will be able to stream Netflix, HBO GO, Hulu, Amazon Prime, as well as TV channels, such as ESPN, Fox, and ABC.
Additionally, you will get to enjoy optimal leak protection and 256-bit AES encryption. This is considered to be the industry standard.
3. CyberGhost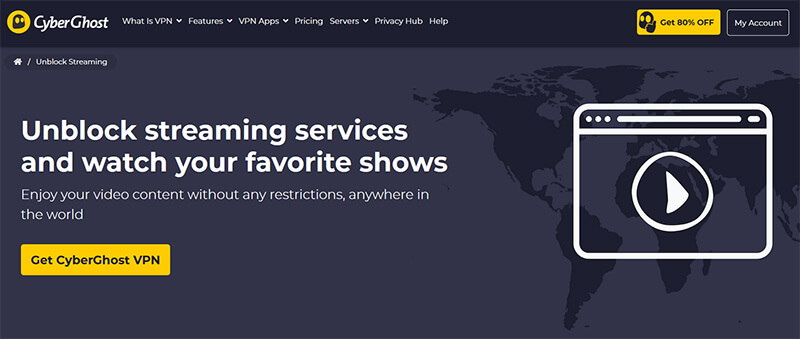 Another reliable option is CyberGhost, which is praised for a couple of reasons. Firstly, it offers an incredible user interface that is highlighted by all-inclusive device compatibility and a simple installation process.
You are looking at a global VPN that offers more than 6,000 servers in just below 100 countries. What is so great is that more than a few hundred are in the US. This means that streaming local content while in Russia is going to be quite easy.
We also found their customer support to be incredibly effective. This is quite important if you encounter a streaming error or any other kind of issue. Additionally, CyberGhost offers a 1 day free trial to allow you to test the service for yourself.
Lastly, the price that CyberGhost stands at is quite affordable. At $2.75 per month for the 3-year plan, you can have effective protection… without breaking the bank!
Wrap Up
At first, it may seem that Russia is very restrictive and that you may have issues with streaming your favorite channels while there.
However, as long as you follow the instructions above and subscribe to ExpressVPN, NordVPN, or CyberGhost, you won't have anything to stress about, especially when trying to access and watch American Television live!