Canadian people, much like every other people on the globe, love watching some immersive TV shows after a long day at work. Thanks to platforms such as Citytv, it's more than possibly. But, if you're a Canadian resident abroad, you'll find it impossible to access this platform because of the geo-restriction. In that case, using a VPN will help you regain your access. Wanna learn how to do it? Stay with us till the end!
Citytv Error Message – Why Does It Appear?
Streaming platforms such as Netflix or Hulu are notorious for their geo-restrictions, which, unfortunately, also applies here. Citytv is a Canadian streaming platform exclusively available in that country, meaning that users from abroad can't access it.
For that reason, when trying to access Citytv from a country that is not Canada, you'll get an error message implying that it's not available in your region. Plus, it requires a subscription on some of the Canadian TV providers, making it inaccessible to people worldwide.
Furthermore, even if you're from this country and you change your physical location, you won't be able to enjoy your favorite shows. This is a tough fact to swallow but fortunately for you, there is a solution and we're willing to share it with you.
In fact, there are two solutions – you can either move to Canada or buy a Virtual Private Network. The latter option is a cheaper one and will cost you merely a few bucks a month!
How Can a VPN Help?
A VPN is here to protect your traffic with a so-called VPN tunnel. By doing this, it prevents hackers, ISPs, and governments from intercepting your online activities. But, to do this, you're going to have to connect to one of the servers that the provider offers.
It can be a Canadian server for instance. In this case, CTV, CBC, and more can be unblocked. Or perhaps, you can access Netflix Canada and enjoy a huge array of TV shows and movies. You can do this thanks to your new Canadian IP that you receive upon connecting.
That way, these platforms see you as if you were from this country and let you access them easily. Sounds good? Well, let's teach you how to easily unblock Citytv outside Canada.
How to Watch Citytv Outside Canada Easily?
Below are a few simple steps to follow to make this possible. Read carefully:
1. Buy ExpressVPN
To enjoy seamless streaming and high security, our recommended option is ExpressVPN. This provider is our numero uno and is going to give you an experience of your life. Currently, it offers a 49% discount and 3 months free for a 1-year subscription plan.
2. Install the Respective Apps
Install the apps that the provider offers. It covers every major platform, even smartphones, and tablets, so be sure to equip your devices well.
3. Connect to the Canadian Server
Now, open the app(s), type in your email and password that you made before purchasing it. Next, click on the country beneath the connection button to open the server list. Find Canada here and choose any of the servers from this country.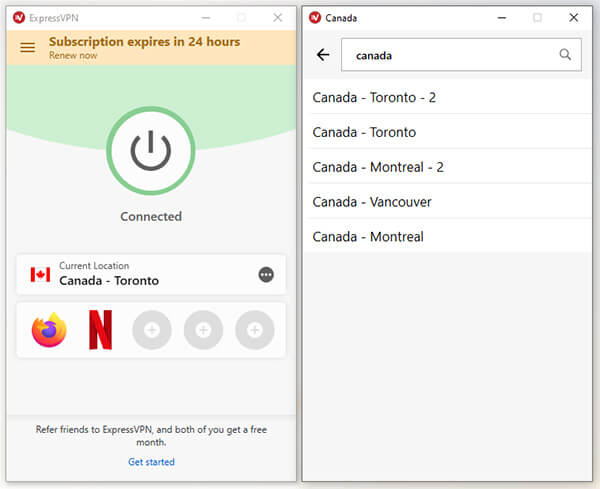 Click on the connection button and the connection will be established.
4. Make an Account on Citytv
Before watching anything, you'll need to make an account and subscribe to one of the Canadian TV providers (if you dont have one already). With the Canadian IP, it will be very simple.
5. Enjoy Favorite Shows
Finally, it's time to enjoy The Bachelorette, Bad Blood, Family Guy or Chicago Fire to your heart's contempt. If you want to repeat it, just use the third step and enjoy Citytv from abroad with a single click!
Best VPNs for Unblocking Citytv from Anywhere in the World
There are a lot of VPNs that will unblock this platform. However, for outstanding streaming experience, these 3 will be the best:
1. ExpressVPN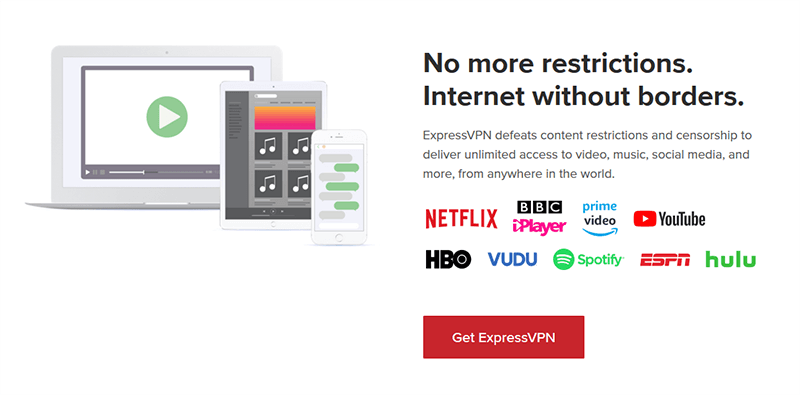 ExpressVPN is a God-given provider for people from Canada and America. It has a few hundred servers there, allowing you to watch both Netflix Canada and Netflix US. With an American server, you can access to US catalog of Amazon Prime Video, too!
The provider is known for its blazing-fast speeds and its ability to stream 4K content. For that reason, watching Citytv when outside Canada will be a breeze with ExpressVPN. We also like its addition of split tunneling, allowing you to choose which domains/apps will or will not use a Virtual Private Network.
ExpressVPN has 256-bit encryption and IPv6 leak protection so that Citytv never detects you while using it. In case you need some help, the provider has 24/7 customer support which is among the best we've seen.
Unblock Citytv Outside Canada With ExpressVPN >
2. NordVPN

Do you have trouble using Spotify, CTV or Citytv when you are abroad? Well, in that case, you can use NordVPN. This giant has 5,800+ servers in 59 countries worldwide, giving you lots of possibilities for bypassing geo-blocks.
In terms of speed, NordVPN is a true champ. We managed to watch 4K content and even 8K content on YouTube easily. The apps are very easy to use, so you'll have no issues accessing the Canadian servers.
Security-wise, NordVPN doesn't store any logs, letting you use the internet however you want. Finally, it has 24/7 customer support available through live chat and supports up to 6 simultaneous connections.
If you want to save some cash on a top-grade provider, this is the right time, as NordVPN offers a 70% discount on its 3-year plan!
Stream Citytv abroad With NordVPN >
3. CyberGhost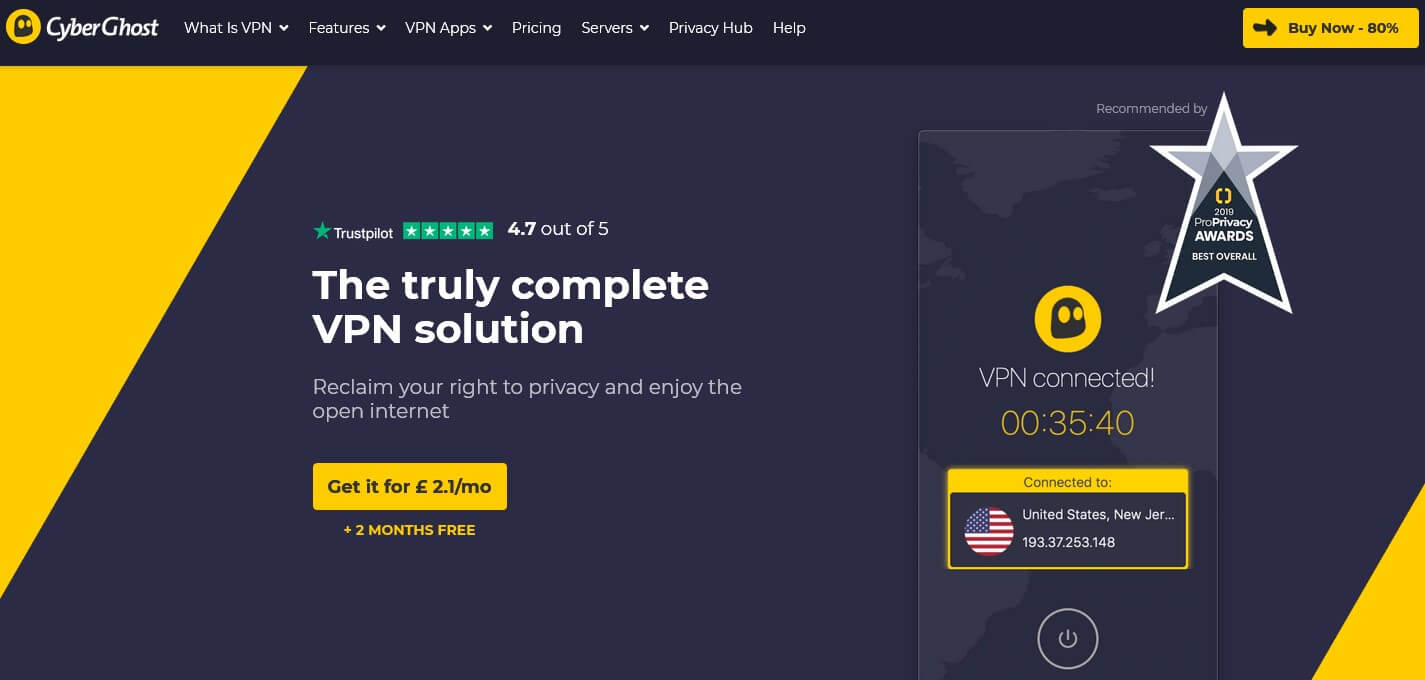 Did someone mention discounts?!
CyberGhost is here with some discounts, too! And if you take into account that this is already a cheap provider, things are only going to get better. The provider comes with whopping 7,000+ servers in 90+ countries worldwide.
Its speeds are amazing, which is the most important factor when streaming. Citytv will work flawlessly outside Canada, so you can enjoy The Bachelorette and beauty at full glory. CyberGhost is from Romania, granting you safety and security, and even has dedicated servers for streaming.
Those who want an easy-to-use VPN that won't break the bank should definitely go for this provider. For the price, it's simply amazing what it can offer, even for a demanding user. Buy it and enjoy Citytv on your lazy afternoons!