History Channel might not be the most popular TV Channel in the USA. However, it sports some interesting historical TV shows that true history lovers will appreciate. Sure, there are lots of channels with a similar niche but the American one is simply the best. Unfortunately, if you want to stream any of the show here, you must be from the United States. But, as always, there's a simple workaround for that, and you can do it in a few simple steps.
Why You Can't Watch History Outside the US?
Being from the United States gives you a lot of freedom online. All these streaming platforms at your disposal, without any special tool or software. Netflix, Hulu, HBO GO, Disney+, and ABC are only some of the platforms you can watch.
Unfortunately, all of them, including History, are locked behind geo-restrictions that will prevent you from accessing them from abroad. To watch shows on this platform, you're going to need a subscription on the TV provider from the US, as shown below: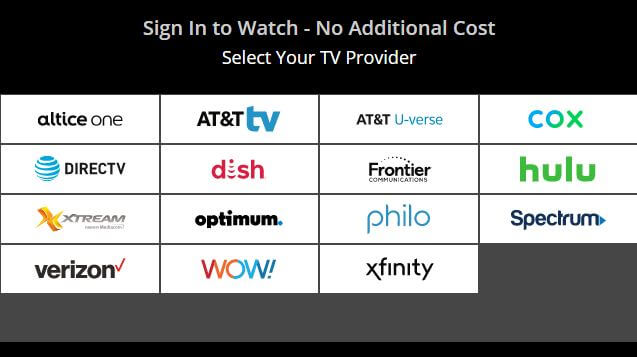 And now, to subscribe to them, you'll need to be from this country and if you're not, you'll get this error message: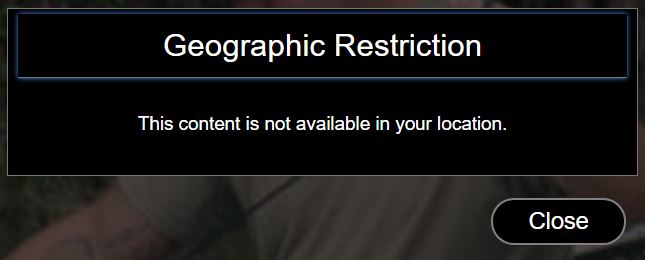 While visiting the US is surely a good idea, it's even better to get a VPN, which is a much simpler solution. It will allow you to access any American TV channels when abroad.
How Can a VPN Help?
We said that this software can help if you are outside the US but the question is – how? Well, aside from keeping your safe and secure online, it also lets you bypass geo-restrictions. Every provider offers a roster of servers in different countries. When you open the app, you need to connect to the server of your choice to activate the protection.
Now, you're protected but you're also using an IP of a foreign country. In turn, the site you're trying to visit sees you as if you were from that country, hence allows you to access it freely. The History Channel can be unblocked this way and this also applies to HBO GO, Hulu, and other US-based streaming platforms.
In the next section, we're going to see how to enjoy your favorite historical shows when abroad.
How to Unblock History Outside the US?
Unblocking History outside the US can be done in a few simple steps. We rounded them up below:
1. Buy ExpressVPN
Streaming your favorite shows in the highest quality requires a very fast provider such as ExpressVPN. Needless to say, it's our recommendation for History. It also offers a 49% discount and 3 months free for a 12-month subscription plan.
2. Install the Apps
Now, it's time to install the apps if you bought the subscription. The installation will last only a few seconds, and after that, all you need to do is log in to your account.
3. Connect to the US Server
To open the server list, click on the country underneath the connection button. Here, you'll find the United States and see that it has plenty of server locations (below is an example of some American servers from ExpressVPN).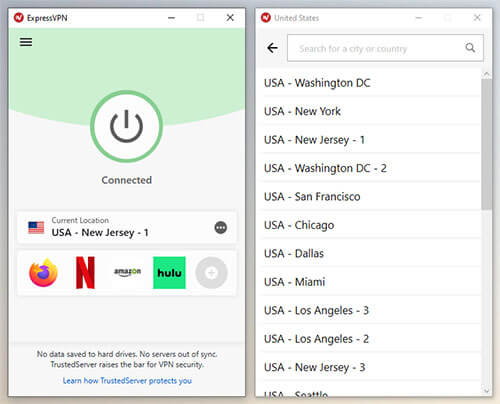 Choose the location you want and click on the connection button to establish a connection. The whole process will last less than five seconds.
4. Make an Account on History
To enjoy this channel, you have to make an account. If you don't have one, sign up for the TV provider, as we mentioned earlier and follow the steps on the History website. Some shows can be watched with no subscription but again, if you're not using a VPN, you'll get the error message above.
5. Enjoy Favorite Shows
Wit the registration process complete, you can now enjoy The Curse of Oak Island, Ancient Aliens or Swamp People – whatever you like!
Best VPNs to Unblock History from Anywhere in the World
Let's see what are the best VPNs to access and watch History Channel outside the United States:
1. ExpressVPN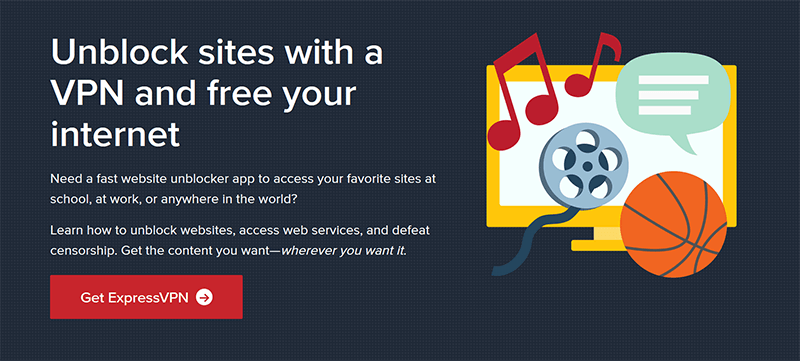 ExpressVPN comes equipped with tons of features that even the most demanding users will love. For the start, you have 3,000+ servers in 94 countries to choose from. The US has a fair share of ExpressVPN's servers, so enjoying streaming there will be a breeze.
Thanks to fast speeds, we managed to enjoy History without any hiccup or loading times. The provider also makes sure that you're safe while watching it, thanks to 256-bit encryption and an automatic kill switch.
If you want to unblock Netflix, Hulu or HBO GO, the provider will also do that for you. It supports up to 5 simultaneous connections, has unlimited bandwidth, and offers 24/7 live chat support. Long story short, this is a top-grade provider that wins our hearts every time we use it.
Access History Outside the US With ExpressVPN >
2. NordVPN

When it comes to the best VPNs on the market, NordVPN definitely is a great choice. Since speeds are important for streaming, you should know that this provider is very fast. Furthermore, it offers 5,600+ servers in 59 countries, allowing you to bypass geo-restrictions swiftly.
In the USA, it has hundreds of servers, making unblocking History Channel from abroad or any other platform a safe bet. For even better streaming experience, there's the SmartPlay feature and if you're tired of annoying ads, you can use CyberSec, which acts as an ad-blocker.
NordVPN stores no logs, making it impossible for anyone to intercept or steal your data. With all of these features, the provider gives you everything you need for safe, anonymous, and unlimited web browsing.
Unblock all Streaming Platforms With NordVPN >
3. CyberGhost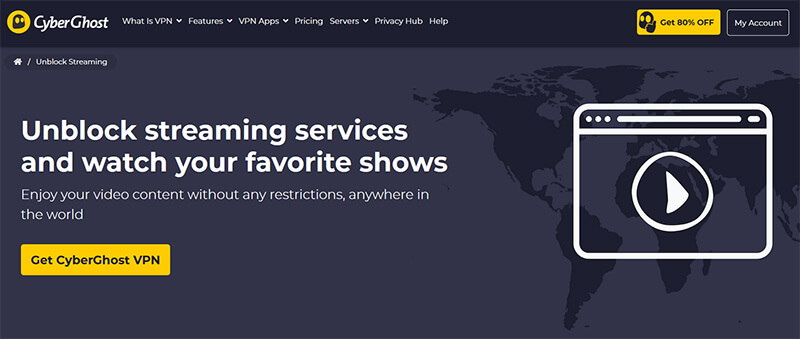 Last but not least, we have CyberGhost, a Romanian giant with 7,000+ servers in 90+ countries. This provider boasts some great speeds for streaming and torrenting, making it one of the fastest VPNs on the market.
Streaming History will be smooth and should you decide to enjoy some P2P activities, there are dedicated servers for that. CyberGhost is known for its simplicity and cheap prices, which hasn't changed.
You can still get it for a very cheap price and if you're a newbie, its intuitive interface will be a blessing for you. CyberGhost lets you use 7 devices simultaneously, so you can enjoy History even on your smartphone.
Finally, there's 24/7 customer support, should you encounter some problems. In terms of value for money, CyberGhost is definitely unbeatable, offering far more than you pay for.