The United States offers some of the best entertainment content across the globe. This is largely due to popular streaming platforms, including Netflix and Amazon Prime, that allow exclusive libraries if you are located inside the country. However, we understand that, even if you are a US citizen/resident, you will need to travel abroad every now and then. The same goes if you are living anywhere in the world and you were hoping to unblock content. 
At first, geo-restrictions seem like a huge issue, but we have an effective solution. Read on and find out more about streaming US TV from anywhere in the world using a Virtual Private Network!
Why Can't I Watch US TV Outside of the Country?
The main reason why you may not be able to unblock your favorite TV show is because of restrictions in the country. We could go deeper into this matter, but it is all simply a consequence of licensing and calculating what yields a bigger profit.
For this purpose, most channels restrict their content to US locations. This means that those who are outside of the US will either not be able to watch it for free or even access the content at all.
It all comes down to who buys the license. In the case of American TV channels and the aforementioned streaming platforms, most content is restricted to being set in the US. This requirement isn't related to the address where you are normally living, but rather the current IP address that you are using.
This means that it is close to impossible to watch ESPN, ABC, CBS, and Fox for free unless you are currently located in the United States. This is quite a shame, because these are channels where you can find quality news and sports content.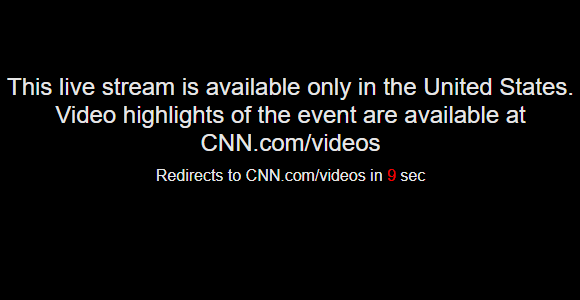 Also, certain streaming platforms, including Netflix, Hulu, and HBO GO, simply don't want to offer all their content worldwide. Thus, they create restrictive US libraries.
Therefore, things are quite hard for a US citizen or resident who is currently outside of their home country.
With this in mind, you will want to find a way to watch American TV channels even while you are traveling abroad. The most effective solution is a Virtual Private Network.
Solution – Use a VPN to Watch US Television
Using a proxy server was quite popular a decade ago, but a VPN offers much more than just an alternative IP address. By installing this service and connecting to a relevant US server, you will get to stream censored content. Also, you will be able to make sure that your true IP address stays unrevealed to the ISP operator.
Not only that, but if you are tired of being bombarded by irrelevant ads and having your browsing tracked, a VPN can be of great help. By encrypting your data and private info, you should stay on the safe side in this matter.
Geo-restrictions are based on detecting your IP address and blocking the content if you are not within the relevant location. The solution is to connect via an alternate IP address that will trick the algorithm into thinking that you are in the US, while you actually aren't.
A Virtual Private Network does this by tunneling your internet connection and encrypting all the data. With a good VPN provider, you will get to choose between a number of servers that offer alternative IP addresses.
It also allows you to work from a seemingly different location, and it also keeps you away from hijackers and third parties. This will allow you to enjoy torrenting without the common risks, and it is also great for those of you who want to play online games.
How To Use a VPN?
Now that we have looked at how a VPN works, this is how you can use it to watch US TV Channels and Shows from abroad:
Download and sign up for your chosen VPN. We recommend ExpressVPN in this case as it is the fastest one in 2021.
Sign in with your credentials
Click on the servers list and select one in the US
Connect to the chosen server and enjoy your favorite US TV shows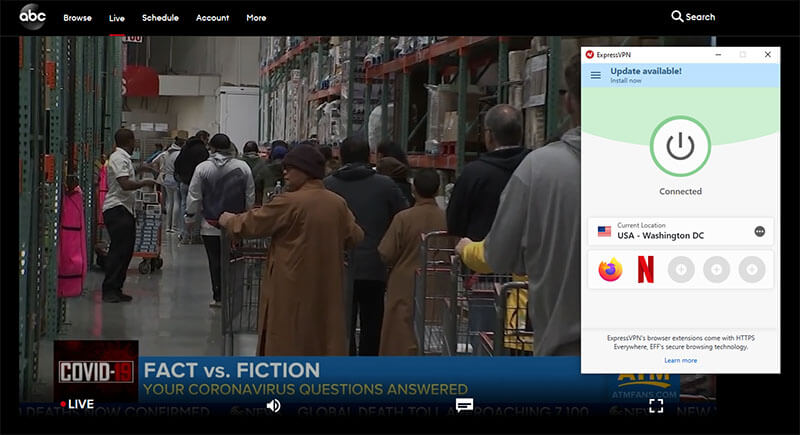 And there you have it as you can see on the screenshot above! It is that simple.
VPN to Watch US TV Outside of the Country
With hundreds of different VPN providers, finding a great VPN for the United States is not easy. You may have trouble distinguishing which one is worth your money.
Frankly, we think that focusing on factors such as reliability, speed, connectivity, compatibility, and protection helps a lot.
Any Virtual Private Network is sure to slow down your internet connection, so it just comes down to whether the drop is acceptable or not.
ExpressVPN

This premium VPN is considered to be the fastest on the market and is certainly one of the best for unblocking US TV across the globe. The stability of the bandwidth that you will get once it is encrypted plays an immense role in unblocking streaming content.
For this purpose, ExpressVPN is a great choice, given the fact that you are likely to experience a speed drop that is below 10%. This is much better than what you would get out of any average VPN.
Based in the British Virgin Islands, you will get to enjoy privacy-friendly performance, as this country is not a part of the 5 Eyes alliance.
This will ensure that you can have a stress-free streaming experience. ExpressVPN offers a fast and reliable overall performance, as well as great privacy and security aspects.
By subscribing to this premium VPN, you are sure to enjoy all the aforementioned benefits. Sign up for it here:
NordVPN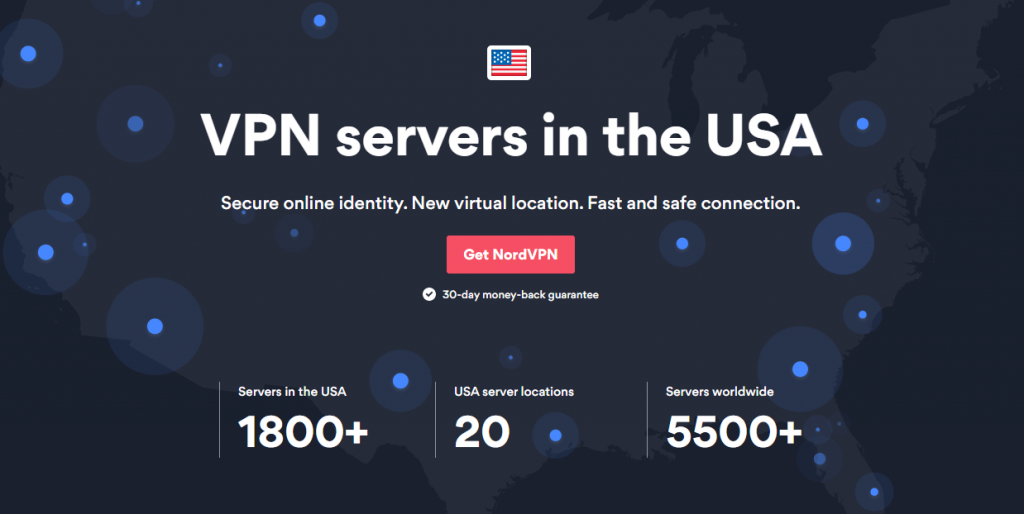 First and foremost comes this Panama-based provider, NordVPN? which is considered to be one of the most reliable option on the market. It comes with more than 5,500 servers in total, covering just above 50 countries.
Out of thousands of servers, hundreds of them are set in the US. This significantly adds to your success rate when it comes to unblocking US television. If, for instance, you want to watch your favorite US channels while you're in Mexico, it will work! And the same applies to other countries too.
Not only that, but this VPN is known for its ability to access more than 150 streaming sites without any issue. This is something that many providers aren't able to offer, which is reason enough to go ahead and install it.
Also, it comes with phenomenal security, including several tunneling protocols (OpenVPN, IPSec, L2TP), as well as military-grade 256-bit AES encryption. Additionally, there is a strict no-log policy to keep your privacy concerns at bay.
Lastly, NordVPN is incredibly easy to install and comes with an effective customer service that will get any of your issues settled very quickly.
CyberGhost

Another excellent choice for unblocking US television from anywhere in the world is CyberGhost. It is based in Romania and is highlighted by over 7,000 servers.
While it may not be as versatile at unblocking streaming platforms and TV Channels, it does a great job with the most popular sites. Also, due to the great connectivity that it offers, you will have nothing to worry about when it comes to high pings or timeouts.
Additionally, if any kind of problem occurs, the live chat will get it settled. Much like NordVPN, you are looking at a global service that is highlighted by its large server park. More than 300 of these are set in the mainland US.
CyberGhost also offers immense connection stability and a set of tunneling protocols to support many different devices.
Surfshark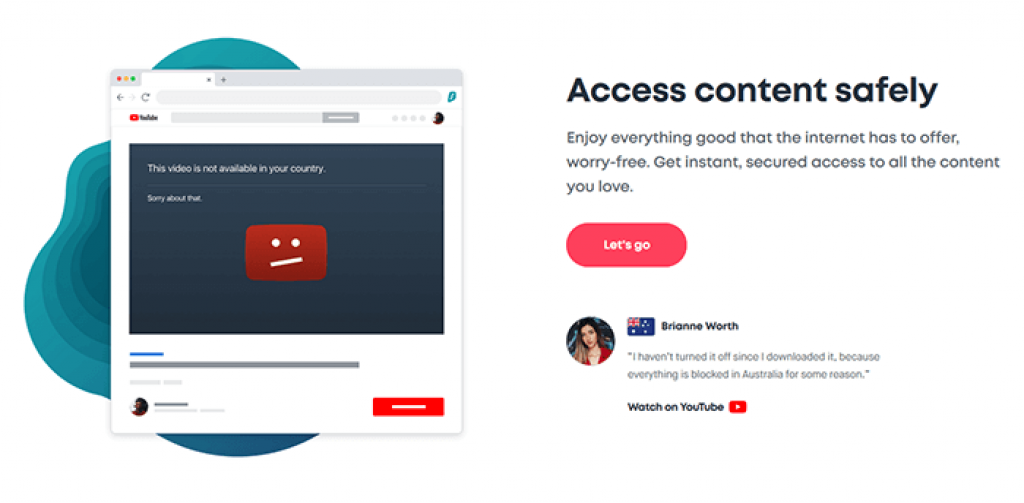 Last, but certainly not least, is this affordable and user-friendly VPN option. Surfshark is highlighted by a strict no-log policy, as well as an array of tunneling protocols, including OpenVPN, IPSec, and IKEv2.
All these instruments work together to ensure splendid US TV streaming, whether you are currently in France, Australia, or Taiwan. What you are looking at is just above 1,000 servers that are set in around 61 countries.
The ability to unblock Netflix and many popular channels, including CBS, CNN, and ESPN, is something that you can be sure of with Surfshark.
At the price of just $1.99 per month for a 2-year plan, you can't get a more affordable deal! Take advantage of this price here:
Wrap Up
Yes, accessing your favorite TV shows and US TV channels when abroad may take some effort.
However, as long as you know what VPN to install, it shouldn't be a stressful experience. Of course, the speed of the VPN will be a crucial element to take into account in your choice of provider. So choose wisely based on this.
We did our best to highlight a couple of the best. So now it is up to you to go ahead and make your decision. Good luck and enjoy every moment of your unlimited streaming experience!