Pakistan is a country caught up in a lot of trouble with the USA. In fact, that's how many of you heard about it. The United States is in constant conflict with this country, making it a warzone that's all but safe to live in. However, this also applies to the internet, which not only isn't secure but also heavily censored. For that, and many other reasons, owning a VPN subscription in Pakistan is a smart thing to do. Let's see what are the best providers for this country in 2021.
Why You Should Use a VPN in Pakistan?
For a few years now, Pakistan holds its "not free" ranking of 39/100 on the Freedom House website. This speaks a lot about this country and unfortunately, also translates to the internet world. Here's why you should use a VPN while in Pakistan:
Bypassing Censorship
As you might've guessed, censorship is a big thing here. The government is so hell-bent on limiting what you see on the internet, that you might as well be blind anyway. We're talking about social, political, and religious content on the internet.
Furthermore, even using social media here is very dangerous. Just for saying something blasphemous or inappropriate about things we mentioned above, you can get a death penalty – yes, a death penalty, let us tell you twice!
Even worse, censorship extends to a much higher level. For instance, the country regularly blocks YouTube and Twitter, as these sites can contain "anti-religious" content. The government didn't clearly state which sites are legal/illegal, so you don't know what site will end up on the blacklist next.
To avoid all of this mess, get a VPN subscription and reclaim your freedom and privacy in Pakistan.
Avoiding Surveillance
This country is like that dude in your school who gets slapped by everyone and says nothing. Not only does the Pakistani government conducts surveillance but also the US government and international agencies.
You can see that this country has zero respect for your privacy, even allowing the ISPs to keep your data for 1+ years. If you think that's bad, wait till you hear this – even Wi-Fi hotspot providers can do this!
This means that, if you sit in the cafe and you use its Wi-Fi, this hotspot provider can retain your data. That's unacceptable and downright despicable!
Accessing Geo-Blocked Websites
What about watching Netflix in Pakistan? Or perhaps, you want to watch Formula One without a paid subscription? Well, that's where a VPN (Virtual Private Network) comes into play. This service allows you to change your IP to another country and access any geo-blocked site you want.
This applies to all geo-restricted sites, including Netflix, Hulu, HBO Go, Disney+, Apple TV, and many more. The service is completely legal here, so you don't have to worry if they'll catch you using it. Of course, as long as you don't use it to commit crimes.
Best VPNs with Servers in Pakistan
Accessing local Pakistani content isn't very easy, especially since not a lot of providers offer servers there. But, we still managed to find 3 of them that might spark your interest. Here are the best VPN providers with servers in Pakistan:
CyberGhost: CyberGhost is a Romanian provider that has a lot to offer. With 6,200+ servers worldwide and 10 of them in Karachi, your possibilities will be endless. It's also working perfectly on Hulu, Netflix, and other streaming platforms in, case local content isn't your only source of fun.
HideMyAss: HideMyAss is a provider that covers 190+ countries around the globe. Here, it has 2 servers in Karachi that will allow you to enjoy local content with ease, thanks to its solid speeds.
VyprVPN: VyprVPN isn't the largest provider out there, yet it offers a few servers in Karachi, too. The provider doesn't have very fast speeds but it's decent for bypassing geo-blocks, which is what you need in this case.
To get a provider you want, click on its name, buy a subscription, download the apps you need, and enjoy your internet freedom.
Best VPNs for Pakistan
Pakistani residents surely need a proper Virtual Private Network to access the internet normally. So, our Monkey team will give them 3 best options in 2021. Below are the reviews of these providers where we explain why they're perfect for Pakistan.
1. ExpressVPN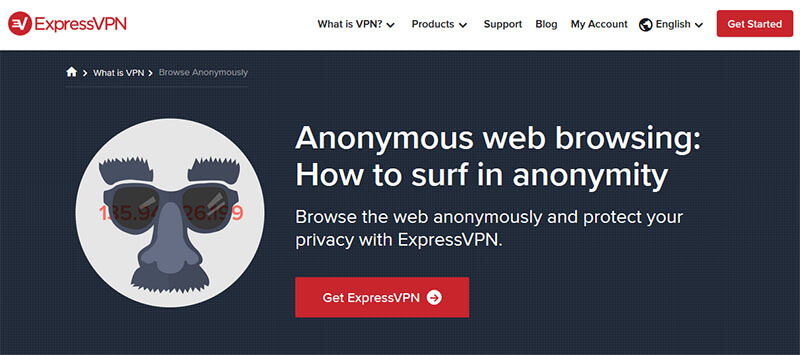 ExpressVPN is a company based in BVI (British Virgin Islands), which is a very VPN-friendly country. Needless to say, you get tons of security features as a result, including a no-log policy. Speed-wise, this provider is unmatched, even to this day.
You can now stream 4K content on Netflix or play fast-paced PC games with low ping and no lag. In terms of unblocking geo-restricted sites, ExpressVPN is the champ, so no need to mention which platforms it can unblock. In short – all of them!
When it comes to security, you can expect military-grade encryption, split tunneling, DNS and IP leak protection, and kill switch. ExpressVPN has everything you need for Pakistan and even 24/7 customer support for clearing up potential issues.
You can get this full package at a 49% discount now, including 3 months free for a 12-month plan.
Grab ExpressVPN's 49% Discount>
2. NordVPN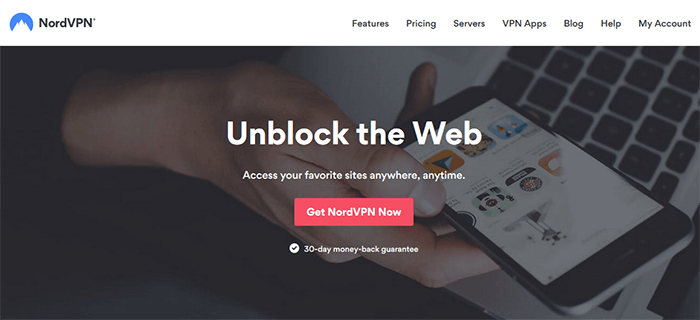 NordVPN is one of the cheapest providers on the market. Despite that, it offers some jaw-dropping performance that you normally wouldn't expect from a provider with this price. Since it's located in Panama, all the security features you need for this country are here.
The provider also has 5,500+ servers in 61+ countries worldwide, and as such, it's just below CyberGhost in terms of size. But, these servers are blazing-fast and they offer stable connections. Security-wise, NordVPN offers quite a bit of features at your disposal.
Double VPN, Onion Over VPN, CyberSec, 256-bit encryption, and so forth. The first feature, for instance, lets you route your traffic through two different VPN servers. The second one lets you use it with Tor, which adds a thick layer of security to your connection.
Long story short, this is a great VPN option for Pakistan, especially for those who want to save cash will being completely secure!
3. CyberGhost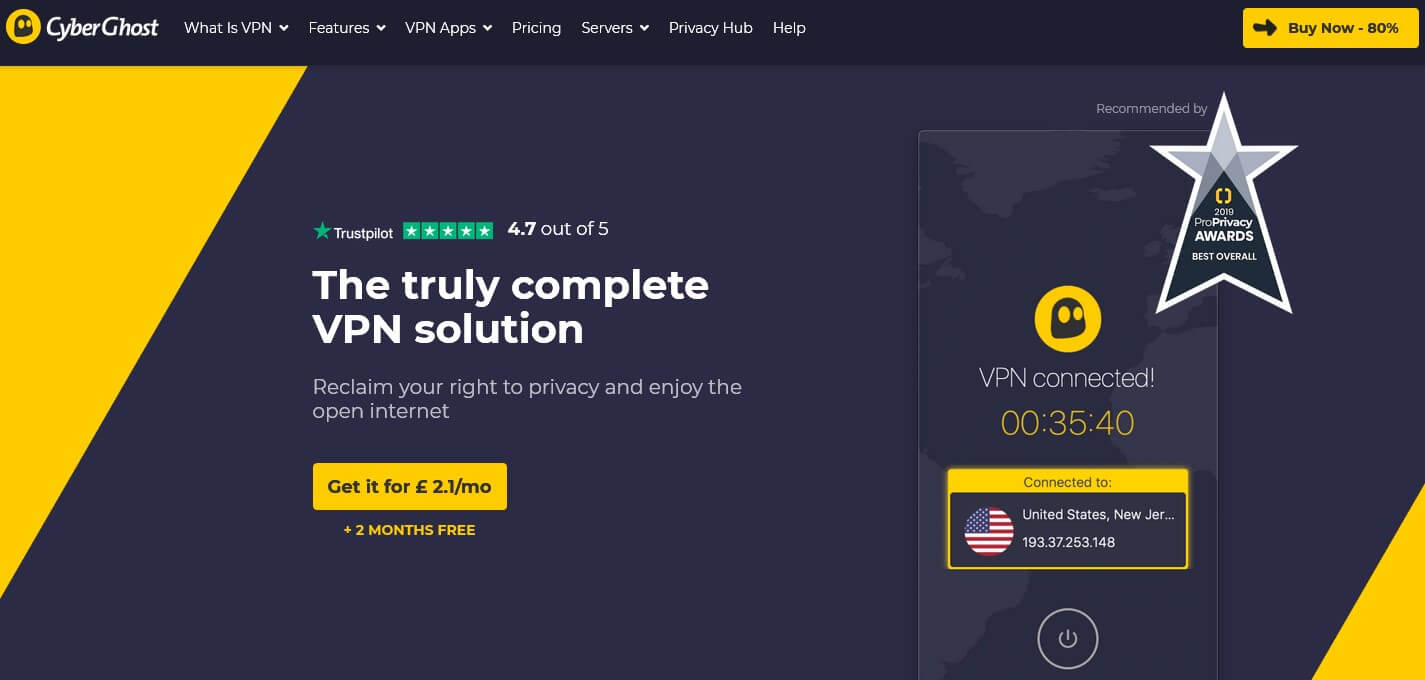 And now, if you want to trim down your Virtual Private Network budget, even more, there's CyberGhost. The provider offers amazing apps and a great iOS application that's one of the best on the market. To accompany this, you get tons of servers, of which a majority of them are dedicated.
This means that you can choose servers for streaming and torrenting, and enjoy these activities to the fullest. Also, CyberGhost offers a no-log policy and 24/7 customer support for all your questions and issues.
If you're a newbie, this is the right option for you. As a Pakistani resident, you'll have a lot to work with and even unblock US Netflix if you want to. Using the button below will let you take advantage of a discount it offers, so take a look, using your eyes is still free!
Why You Should Avoid Free VPNs?
For maximum safety and anonymity online, it's better to stay away from free providers. The reason being is because they lack a lot of features in this category. Weaker encryption, lack of ad-blockers, and lack of no-log policy are only some of the issues you're going to see here.
The lack of no-log policy especially bothers us since it allows the provider to store logs. When that info arrives, the provider can sell it and earn revenue, which happens more often than not. Plus, the speeds you're going to get here are going to be slow and accompanied by limited bandwidth.
For a country like Pakistan, free VPN providers are the last thing you need, so don't use them.
Summary
Pakistan is all but a great country for enjoying the internet. However, there's always a solution and one of them is ExpressVPN, which is our recommended provider for this country. Its fast speeds will make you forget that you're using it, and now that you can unblock geo-restricted sites, you'll feel free and secure again.
Needless to say, other options we mentioned here also work great but this provider is simply unparalleled in terms of providing quality service.