Are you missing your favorite Israeli shows when traveling abroad? Or perhaps, you have trouble withdrawing funds from your bank account? That's because you're using a foreign IP, which won't work for these cases. But, you can now get a new IP address that will fix all of these issues. Stay with us to learn how to get an Israeli IP in a few simple steps.
Use a VPN to Change Your IP
Using a Virtual Private Network sounds like rocket science to some people. However, as much as it's very powerful, it's also very simple to use and to grasp. It's a great tool for preserving your online identity and can even help you save money on your next purchases – for example when buying flying tickets.
When you connect to a VPN server, it wraps your connection in a tunnel. This tunnel protects your traffic from being intercepted by hackers, ISPs, and the government. Also, whenever you connect to a server, you're using a different IP – an IP from another country, which can be Israel, in this example.
So, you connect to the Israeli server, you get a new IP and you're basically an Israeli resident online. Sounds good? Okay. Let's learn how to do it in the next section.
How to Get an Israeli IP Address from Anywhere in the World?
That was a short explanation of this service. If you're interested in the best options for this country, you can check our ranking of the best VPNs for Israel. Now, let's see how to get an IP you need:
1. Buy a Subscription
This country has a decent internet infrastructure and as such, you can expect a lot from its internet space. Thankfully, ExpressVPN has servers here, so it's our recommendation. Currently, it offers a 49% discount and 3 months free for a 12-month plan.
2. Download & Install the Respective Apps
When you buy it, take a moment to celebrate with a glass of ale or whatever you like. That's a good investment! Download the app, install it, and log in with your credentials.
3. Connect to the Israeli Server
On the home screen, click on the random country under the button for connection. The server list will now open, so scroll down and choose Israel. Click on the connection button to establish a connection.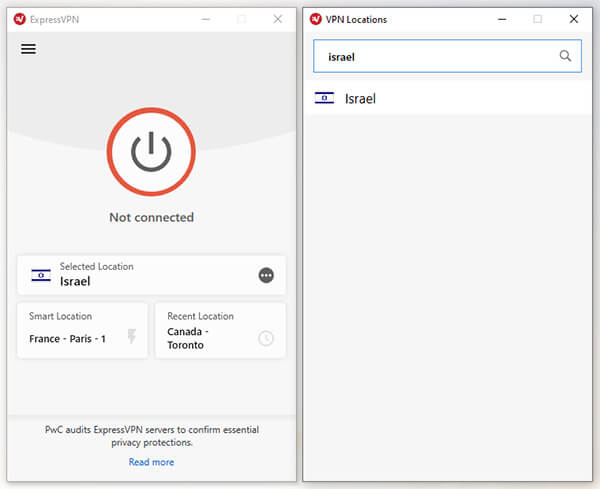 4. Enjoy all the Benefits of Israeli IP
The connection will be established in just a few seconds and when it does, you're ready to venture off into the Israeli internet space. If you want to do it another time, just follow the third step. Basically, you'll be able to connect in a single click afterward.

What are the Benefits of Getting an Israeli IP Address?
Using a different IP always brings some crucial benefits. Let's see what an Israeli IP can give you:
Access to Israeli Local TV and Netflix
This country is galore of high-quality TV channels that you can watch if you're its resident. Keshet, Makan 33, Kids Channel, Discovery Channel, Nickelodeon Israel or Sport 5, these are only some of the best channels.
Furthermore, Israel also has its Netflix catalog, which isn't very big but offers some shows in the native language. If you're abroad, changing your IP will let you access all of the content we just mentioned.
Since you can do it in a few steps, there's no reason not to take advantage of it!
Use Your Bank Account from Abroad
Banks are notorious for locking out their users abroad. The reason being is because they see it as an hacking attempt. After all, you're using a foreign IP, so that's to be expected. However, if you change your IP in order to get an Israeli one, that won't be a problem.
You can withdraw your money from your bank account easily!
Stay Safe and Anonymous Online
As we explained earlier, using this service always grants you safety, regardless of the server location. A few dollars a month is a small price to pay for something like this!
Top 3 VPNs to Get an Israeli IP Address
To wrap up our guide, let's see what are the best VPNs for getting an IP address you need:
1. ExpressVPN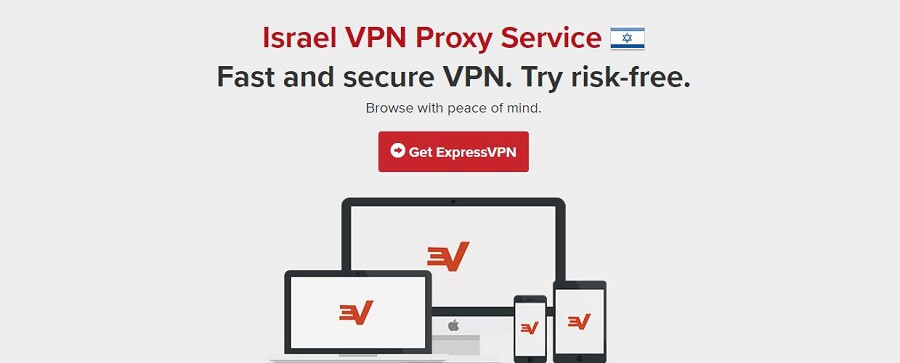 ExpressVPN is a provider available on all major platforms. You can use it on your Mac, Windows, iOS, Android, and Linux devices. Furthermore, it's the fastest provider on the market, so you'll enjoy streaming and torrenting with it.
Of course, it has servers in this country and they support OpenVPN protocol, for maximum speed and security. ExpressVPN also doesn't store any logs, so you can rest assured knowing that no one can track you online.
Security-wise, the provider has 256-bit encryption, kill switch, and DNS + IP leak protection. There's split tunneling, too, and you get router support, for protecting up to 16 or 32 devices simultaneously.
To us, ExpressVPN is a complete solution for every issue of this kind. Israeli people will love it for its fast speeds, security, and outstanding customer support.
Change Your IP With ExpressVPN >
2. NordVPN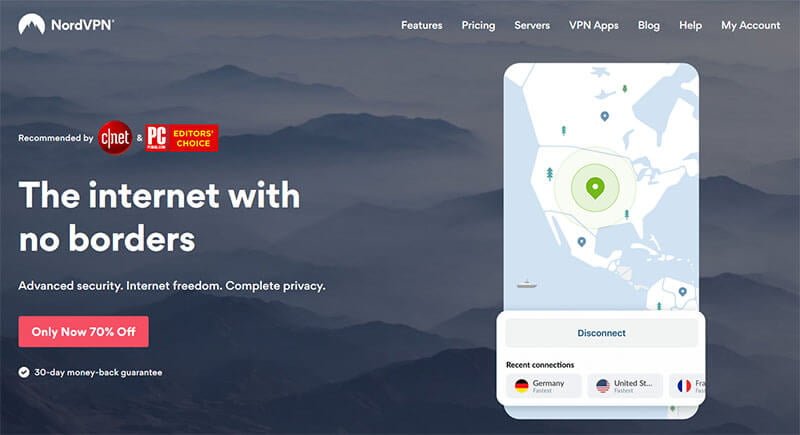 NordVPN has 5,600+ servers in 61 countries, including 18 servers in Israel. The provider comes from Panama, and as such, it keeps no logs. In terms of speed, it's very fast in almost every scenario and unblocks Netflix easily.
You'll like its simplicity and ease of use, as well as dedicated servers for streaming and torrenting. NordVPN also offers SmartPlay, a feature for streaming safely, as well as CyberSec, which acts as an ad-blocker.
Double VPN is here to route your traffic through two different servers and military-grade encryption keeps you secure all the time. Customer support is great and is available through 24/7 live chat, so if you have any issues, don't hesitate to ask questions.
Get an Israeli IP With NordVPN >
3. CyberGhost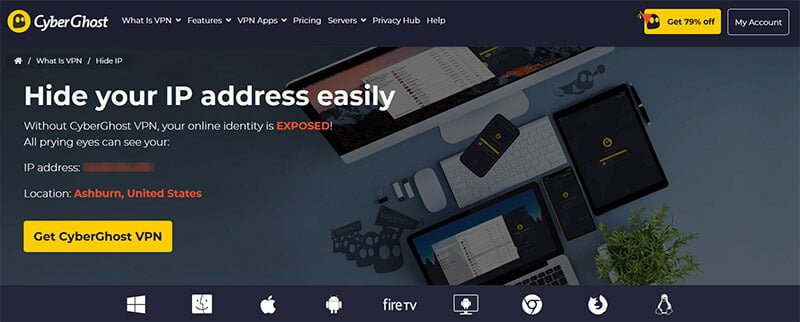 CyberGhost is a provider that quickly spreads around the globe. Currently, they have more than 7,000 servers, as they constantly add new ones. In Israel, however, the provider has 10 servers in Jerusalem.
These are physical servers and they support P2P, have fast speeds, and are great for bypassing geo-restrictions. CyberGhost also unblocks Netflix and other popular streaming platforms, making it great for Israelis who enjoy streaming.
Given its Romanian jurisdiction, they store no logs, which keeps your data away from your ISP or the government. CyberGhost is an extremely cheap provider and for the price, it offers even more than you would expect.